About GNAO
GNAO provides members with local, provincial and national opportunities for dialogue and networking amongst nurses who care for older people across all healthcare sectors.  Through 11 active chapters across the province of Ontario, GNAO offers evidence-informed education, leadership in political advocacy and professional practice development.  GNAO membership benefits include: reduced registration fees for GNAO conference and chapter events; continuing education financial support; and continuing learning hours for renewing your GNC(C). Included is automatic membership in the Canadian Gerontological Nursing Association (CGNA), allowing access to online learning opportunities; scholarship/research grants; and a free subscription to Perspectives, the online peer-reviewed CGNA journal.  It is the purpose of this web site to further inform and communicate with members and the public on issues pertaining to the health and well-being of older persons and to educate on best practices.
If you have a question or need more information about GNAO, please click here.
---
Mission:
The mission of GNAO is to make a positive difference in the lives of older people and the nurses who care for them.
---
Vision:
All older people in the province of Ontario are cared for by nurses whose practice is evidence-informed, relationship-centred and meets the current Canadian Gerontological Nursing Competencies and Standards of Practice.
---
Association Goals:
To promote quality nursing care for older adults
To enhance professional growth through education
To support research related to gerontological nursing
To advocate for comprehensive and accessible services for older adults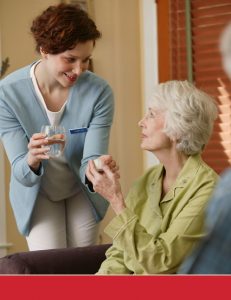 ---
Standards of Practice:
CGNA Gerontological Nursing Competencies and Standards of Practice 2010
---
---
Want to Join?
The Gerontological Nursing Association Ontario (GNAO) welcomes all classes of RNs, RPNs, retired nurses, student nurses, as well as allied health care workers (both professional and non-regulated). The membership year is November 1st to October 31st.
For more information on GNAO membership, click here.
For a membership application, or to renew your membership, please click here.
Board of Directors – 2020
President – Melanie Kelly Email
President Elect – Recruiting
Past President – Therese Lim Email                         

Treasurer – Gwen Harris Email
Membership Chair – Kristine Newman Email
Professional Advocacy Director – Jen Calver Email

Communications Director – Suman Iqbal Email
Student/New Graduate Liaison Co-Representative – Sarah Slack Email

Student/New Graduate Liaison Co-Representative – Erina Park Email

President, Bluewater Chapter – Recruiting
Co-President, Central East Chapter – Melanie Kelly  Email
Co-President, Central East Chapter – Kimberly Ritchie Email
President, Greater Hamilton Area Chapter – Annie Lam Email
President, South East Chapter – Recruiting
President, Lambton Chapter – Darlene Hakker Email

President, Niagara Chapter – Julie Rubel Email
President, North East Chapter – Jacquelyn MacKnight Email
President, North West Chapter – Catherine Schoales Email
President, Greater Ottawa Area Chapter – Recruiting
President, Greater Toronto Area Chapter – Recruiting